Living room
The apartment has a large living room with sofa and tv area, a central fireplace that can be used (we make firewood free of charge for our guests) and a relaxation area for reading.
You can access a terrace overlooking our garden, and the outdoor pool.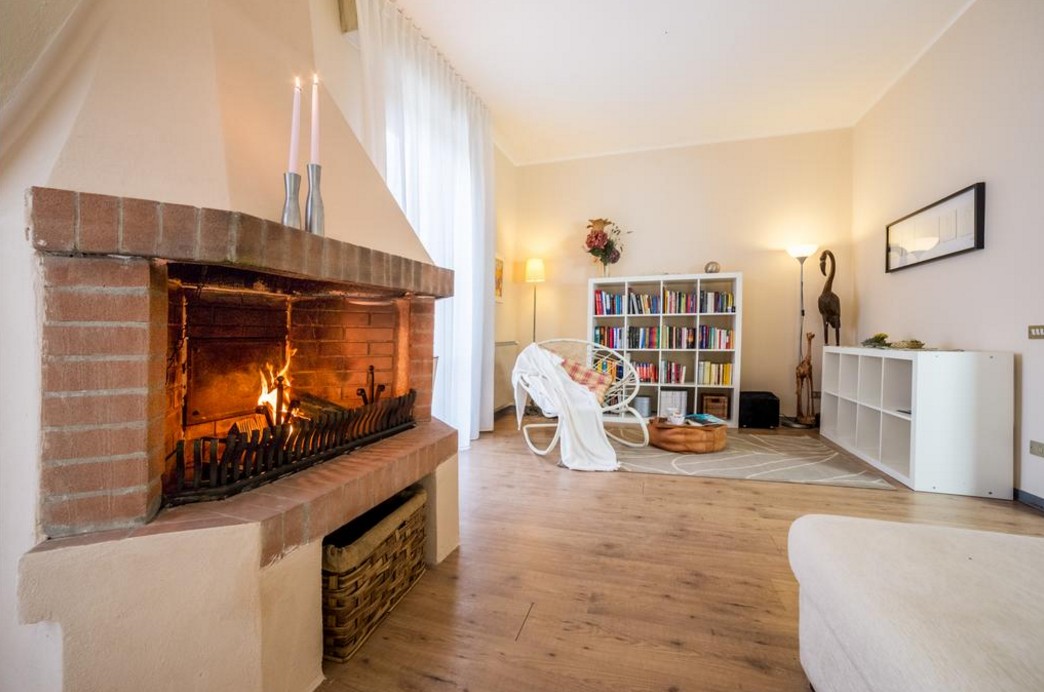 Baby cot
We provide a baby cot for free if needed.
Fireplace
In our living room there is a fireplace that can be used by our guests. We supply firewood free of charge on request.
Un regalo per i nostri ospiti
Mettiamo a disposizione dei nostri ospiti cioccolatini o biscotti e una bottiglia d'acqua
Towels, linen …
The bathroom is equipped with: towels and toilet paper
Kitchen equipment
The kitchen is equipped with the following equipment: coffee maker, hob, oven, kitchen utensils, electric kettle, washing machine, dishwasher, microwave, fridge with freezer, kettle
Air conditioning and heating
Air conditioning and heating are provided in the apartment
Free parking
Free parking is available inside house area
Large wardrobe
There is a large wardrobe in the room.
Parquet flooring
There is a parquet floor in all rooms
Private entrance
Separate private access to the apartment
Tv
Available flat screen TV
Shower
In the bathroom of the apartment there is also a chromotherapy shower
Jacuzzi
In the bathroom of our apartment there is a Jacuzzi with chromotherapy.
Double bed
Double bed, bedside table and abat-jour
Contact us by mail
For any information please do not hesitate to contact us by mail, filling in the form on the right or writing to info@arcerri.it
Contact us by phone
For a direct telephone contact, do not hesitate to call us at no. +393389547908
Free Wi Fi
Our guests have access to Wi Fi in all the rooms of the apartment.
Free Wi-Fi outside
Our guests have access to Wi Fi in all the outside areas of the house
Organized tours
Possibility to organize, for our guests, organized tours for city visits, museums or places of natural interest in the area.
Typical dinners
We can arrange, on request, dinners with typical Tuscan products and dishes
Single beds
Two single beds can be used separately